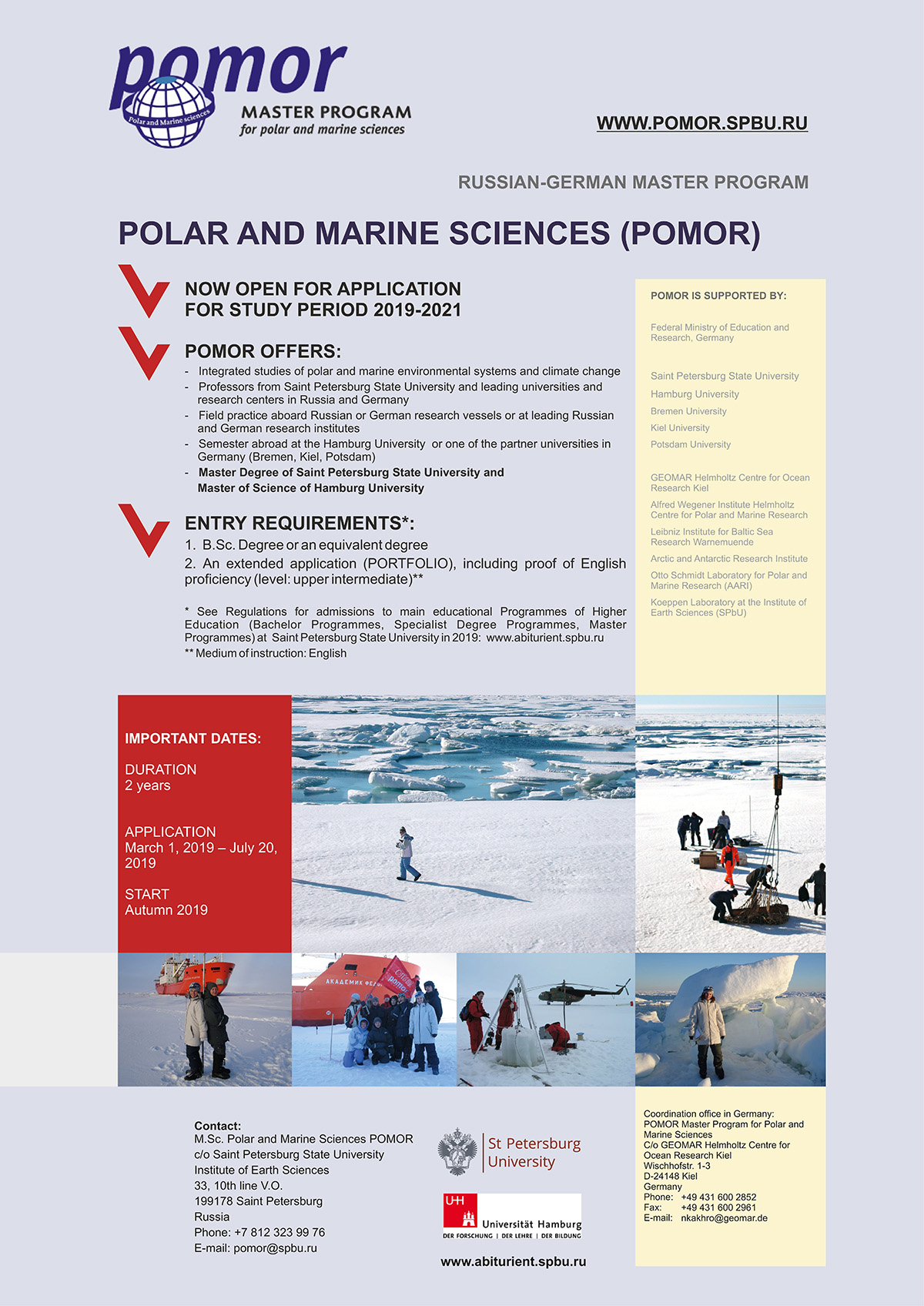 The application call takes place every two years (odd number years).
All information concerning admission 2021 is published on the official website of the Admission Commission of Saint Petersburg State University only:
http://abiturient.spbu.ru/russkij/admissions-of-foreign-citizens/admissions-of-foreign-citizens.html
Below you can find only a short summary*
SHORT SUMMARY
Saint Petersburg State University has started the admission campaign 2021.
Please visit the homepage of the admission commission
to check the online presentation schedule, admission requirements and deadlines for the upcoming call 2021.
POMOR will be presented online on
March 23, 2021 at 17 00 Moscow time (UTC+3)
Please subscribe to SPbU Newsletter to receive Admission News.
POMOR presentaion 2021 by Professor Georgy Cherkashov (in Russian with English slides)
Helpful links:
Information about the POMOR call 2021 on the website of the Institute of Earth Sciences
Useful information for international students
Admission procedure and Russian Government scholarship for Non-Russian citizens
Online events for international applicants
*no responsibility is taken for the correctness of this information